Coventry Hi-Purity Alcohol Wipes – Polypropylene
1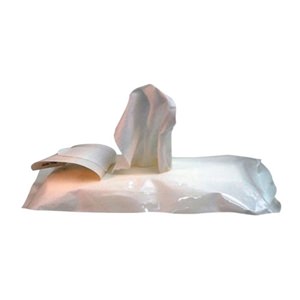 Coventry Hi-Purity Alcohol Wipes – Polypropylene
Coventry™ Hi-Purity Alcohol Polypropylene Wipes are saturated with 70% semiconductor grade isopropyl alcohol (IPA) filtered through 0.05 µm media, and 30% water deionized to at least 18 MΩ and filtered through 0.2 microns filter. The superior purity make these wipes effective and safe in the most critical applications, without leaving residues that are conducive to microbial growth or dendritic growth in electronics.
Features & Benefits
Economical for general purpose use
Excellent softness and ultra-low abrasiveness is ideal for delicate surfaces
Low linting, melt-blown polypropylene material
Ultra-low acidity, ionics, trace metallics, non-volatile residues (NVR) and particulates
Increases safety by eliminating squirt bottles and spills
Improves efficiency with consistent saturation
Cleanroom double-bagged with resealable inner-bag to avoid solvent loss
Applications
General cleanroom cleaning
Cleaning critical metallic and non-metallic surfaces
Aerospace production areas
Medical device assembly
Semiconductor Wafer Fabs
| | |
| --- | --- |
| Shelf Life | 2 yrs. |
| Shipping Name | Consumer Commodity ORM-D |
Order from an authorized distributor
FAQ's
How do I figure out the shelf life of a product?
The shelf life of a product can be found on either the technical data sheet (TDS), available on the product page, or by looking on the certificate on conformance (COC). The COC can be downloaded by going to https://www.chemtronics.com/coc. Once you have the shelf life, you will need to add it to the manufacture date for a use-by date. The manufacture date can be identified by the batch number. The batch code used on most of our products are manufacture dates in the Julian Date format. The format is YYDDD, where YY = year, DDD = day. For example, 19200 translates to the 200th day of 2019, or July 19, 2019. This webpage explains and provides charts to help interpret our batch numbers: https://www.chemtronics.com/batch-codes.