Repair and Prototype Tools
Repair and Prototype Tools
Ask us how we can improve your process.
Portable Solutions for Your Electronic Needs

CircuitWorks® brand's comprehensive line of conveniently packaged and precision dispensing rework and repair products makes circuit board repair and prototyping faster, easier and more accurate. Advanced-formula materials packaged in unique delivery systems ensure superior performance and pinpoint accuracy. The full range of products meets all of the technicians needs for electronics rework and prototyping — repairing, cleaning, protecting, lubricating, bonding, and restoring electrical conductivity to circuit boards and components.

CircuitWorks® Products are compliant with IPC-7711 Rework of Electronic Assemblies, and ANSI/J-STD-001.

All CircuitWorks® branded products are available on folded blister cards complete with multilingual instructions and regulatory information.


Categories
Choose Your Product
Articles
---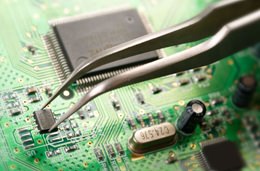 Ultimate Guide to Benchtop PCB Rework & Repair
The reality is that no soldering operation produces perfect assemblies every time. Even the highest quality components fail from time-to-time. That's why understanding the best rework and repair methods and materials is so important for those who manufacture, maintain, or repair printed ci...
Read This Post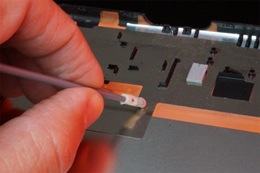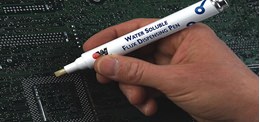 Why Flux Pens Make PCB Repair Easier
Flux is needed to prevent oxidation that tends to form when hot metals come in contact with the air. During printed circuit board repair and soldering, it's common to see liquid flux from the wave soldering equipment poured into jars and applied with an acid brush. More is better, right?...
Read This Post