Konform® LED Silicone Conformal Coating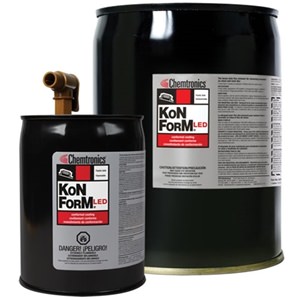 Request a Sample
Your Sample Request
Konform® LED Silicone Conformal Coating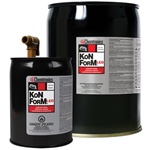 *=required field
Konform® LED Silicone Conformal Coating
Konform® LED is a silicone conformal coating designed for light emitting diode (LED) applications, where a completely transparent coating is required to provide a tough, protective coating. Ideal for LED lights, displays and controls, especially when used in outdoor or other extreme environments. Konform® LED provides maximum flexibility for extreme temperatures on the flex and rigid circuitry found in LED displays. Cured coatings are hydrolytically stable and retain their physical electrical properties after high temperature and humidity exposure.
Features & Benefits
Engineered for applications where flexibility and high temperature resistance are required
Passed the 1000-hr burn-in testing protocol by Cree Labs with MX- or XP-series lamps per CLD-AP63 Rev 5C, 2016
Compliant to IPC-CC-830A and UL 94 HB
Silicone coating transparent to visible wavelengths, will not block or change light intensity or wavelength
Extends component life by protecting against adverse environments
Good insulation properties help with circuit insulation characteristics, excellent flexibility minimizes thermal stress
Resists moisture, salt, fungus, corrosive vapors, and severe environments
Engineered to withstand heat generated by PCB as well as climatic temperature extremes
Compliant with RoHS
Applications
LED Displays and controls
Data Communications
Instrumentation
Automotive Manufacturing
Marine Manufacturing
Process Control
Chemtronics March Promotion
FREE shipping on all orders
Use promo code:
Shipfreemarch
Save Now!