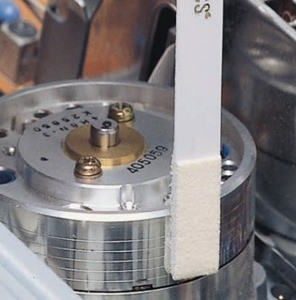 Chamois Tip Swab
Chamois Tips® are lint free swabs, constructed from a lint-free synthetic chamois cloth material. The chamois cloth is bonded to an ABS swab handle without potentially contaminating adhesives or glues. These swabs are ideal for cleaning and polishing magnetic and optical, audio and video heads.
CLICK HERE FOR SWAB SELECTION GUIDE
Features & Benefits
Synthetic chamois cloth head
Material is free of oils and residues
Flexible handle bends to clean hard-to-reach areas
Bonded without adhesive
Seamless construction
Applications
Used for cleaning all optical and magnetic heads
Use with IPA to clean magnetic heads and drives
Articles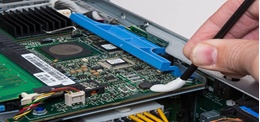 Choosing the Best Swab for Aggressive Solvents
In precision cleaning applications, swabs can be used on their own to remove contamination. However, more often swabs are used together with a solvent to remove contamination. The success of the cleaning effort depends in part on the compatibility between the swab and the cleaning solvent. Using th...
Read This Post