Electro-Wash MX Presaturated Wipe
Request a Sample
Your Sample Request
Electro-Wash MX Presaturated Wipe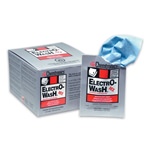 *=required field
Electro-Wash MX Presaturated Wipe
Electro-Wash® MX Cleaner Degreaser is a high flash point cleaner that quickly removes soils, adhesives, and residues from insulation jackets and conductors on telecom, fiber optic and coaxial cables. Engineered with very low surface tension, this formulation penetrates and removes soils quickly with excellent wetting action, lifting and removing soils from the dirtiest areas. Electro-Wash® MX Cleaner Degreaser is also ideal for removing carbonization, oxidized oils and greases from metal surfaces.
Features & Benefits
Cleans all soil types, removes organic and ionic soils
Safe on plastics
Extra cleaning strength
Moderate evaporation rate increases cleaning power
Leaves no residue
Presaturated wipe great for toolbox or travel
Applications
Ideal for cleaning fiber optics and fiber optic connectors, cables, hard-line coax cable, cable splices, PC boards, motors, tools and transformers, flooding compounds, control systems, screens and stencils
TDS
MSDS
(ANSI)
SDS (GHS)
Categories
| | |
| --- | --- |
| Shelf Life | 2 yrs |
| Shipping Name | Wipes |
Articles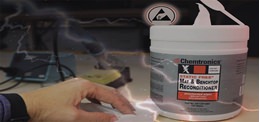 Try Our New Static Free Mat & Benchtop Reconditioner Wipes
Cleans and Rejuvenates ESD-Safe Surfaces Chemtronics Static Free™ products are engineered to protect electronic equipment and workspaces from static buildup while cleaning and reconditioning. These products provide everything required for a comprehensive surface treatment program as recomm...
Read This Post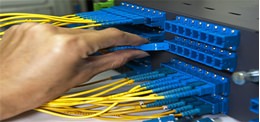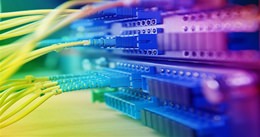 How To Clean and How Not to Clean Fiber Optic Connectors
Why is it important to clean fiber optic connectors? The ability to transmit enormous amounts of data over long distances in a flash is a distinct advantage of fiber optic cables. Fiber installers; however, must ensure that contamination on the fiber connectors is minimized in order to sta...
Read This Post