Electro-Wash MX Presaturated Wipe
4
Request a Sample
Your Sample Request
Electro-Wash MX Presaturated Wipe
*=required field
Electro-Wash MX Presaturated Wipe
Extra-strength plastic safe universal cleaner with moderate evaporation time
Electro-Wash® MX Cleaner Degreaser is a high flash point cleaner that quickly removes soils, adhesives, and residues from insulation jackets and conductors on telecom, fiber optic and coaxial cables. Engineered with very low surface tension, this formulation penetrates and removes soils quickly with excellent wetting action, lifting and removing soils from the dirtiest areas. Electro-Wash® MX Cleaner Degreaser is also ideal for removing carbonization, oxidized oils and greases from metal surfaces.
Features & Benefits
Cleans all soil types, removes organic and ionic soils
Safe on plastics
Extra cleaning strength
Moderate evaporation rate increases cleaning power
Leaves no residue
Presaturated wipe great for toolbox or travel
Applications
Ideal for cleaning fiber optics and fiber optic connectors, cables, hard-line coax cable, cable splices, PC boards, motors, tools and transformers, flooding compounds, control systems, screens and stencils
| | |
| --- | --- |
| Shelf Life | 2 yrs |
| Shipping Name | Wipes |
Order from an authorized distributor
FAQ's
How do I figure out the shelf life of a product?
The shelf life of a product can be found on either the technical data sheet (TDS), available on the product page, or by looking on the certificate on conformance (COC). The COC can be downloaded by going to https://www.chemtronics.com/coc. Once you have the shelf life, you will need to add it to the manufacture date for a use-by date. The manufacture date can be identified by the batch number. The batch code used on most of our products are manufacture dates in the Julian Date format. The format is YYDDD, where YY = year, DDD = day. For example, 19200 translates to the 200th day of 2019, or July 19, 2019. This webpage explains and provides charts to help interpret our batch numbers: https://www.chemtronics.com/batch-codes.
Articles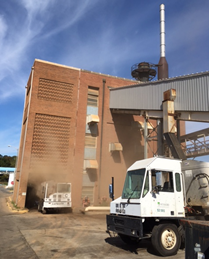 #1 Fiber Optic Cleaning Solution for a #2 Problem
You may not realize this, but when you send a message through our website, it isn't filtered by some robot or sent away to some faraway land for processing. It drops into my inbox. A request came through for information on fiber optic cleaning kits for a nearby waste incineration plant. Since this w...
Read This Post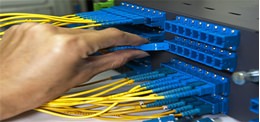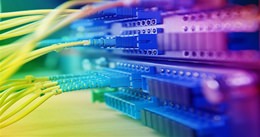 How To Clean and How Not to Clean Fiber Optic Connectors
When it comes to cleaning fiber optics, one must always inspect, clean and inspect fiber again. This post goes over the inspection and cleaning processes for fiber optic connections and also details what how not to clean your fiber optic connectors. Read more to get the best fiber cleaning practices...
Read This Post