5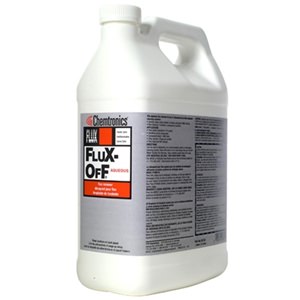 Flux-Off Aqueous
Flux-Off® Aqueous is an extra-strength water based cleaner for flux removal in ultrasonic cleaning systems. It is an excellent cleaner for the removal of all rosin and no clean flux types from electronic sub-assemblies, printed circuit boards and all other electronic components. This concentrated formula can be diluted 1:10 with deionized water for handling all cleaning applications. Flux-Off® Aqueous will effectively remove other contaminants such as dirt, grease, handling soils and molding compounds.
Features & Benefits
Water-based saponifier for removing all flux types
For use with ultrasonic cleaning systems
Removes encrusted, hard, baked fluxes
Water dilutable
Nonflammable
Requires a water rinse
RoHS compliant
| | |
| --- | --- |
| Shelf Life | 5 yrs. unopened and 2 yrs. opened |
| Shipping Name | Cleaning Compound N.O.I |
Order from an authorized distributor
FAQ's
How do you use an aerosol cleaner?
Hold object to be cleaned in vertical position. Pull trigger gently to control solvent flow rate. Scrub with brush from top to bottom, allowing the liquid to flush away contaminants.
How do I figure out the shelf life of a product?
The shelf life of a product can be found on either the technical data sheet (TDS), available on the product page, or by looking on the certificate on conformance (COC). The COC can be downloaded by going to https://www.chemtronics.com/coc. Once you have the shelf life, you will need to add it to the manufacture date for a use-by date. The manufacture date can be identified by the batch number. The batch code used on most of our products are manufacture dates in the Julian Date format. The format is YYDDD, where YY = year, DDD = day. For example, 19200 translates to the 200th day of 2019, or July 19, 2019. This webpage explains and provides charts to help interpret our batch numbers: https://www.chemtronics.com/batch-codes.
Articles
Flux Remover Video User Guide
Flux Remover Video User Guide CLEAN WITH OVERALL SPRAY | CLEAN WITH EXTENSION TUBE / STRAW | CLEAN WITH BRUSH ATTACHMENT Flux removers are used to clean flux off printed circuit boards (PCBs), which is left behind after the soldering process.&nbs...
Read This Post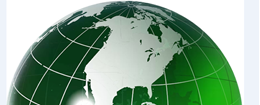 Products Engineered to Reduce Climate Change Impact
As the impact of greenhouse gases on the global climate becomes more apparent, companies are seeking to reduce the carbon footprint of their operations. In anticipation of this, the Chemtronics R&D team has been hard at work developing new products with much lower Global Warming Potential (GWP...
Read This Post
Ultimate Guide to Cleaning Electronics
In the process of assembling, reworking or repairing printed circuit boards (PCB) for electronic devices, the discussion inevitably turns to whether or not to clean the PCB. Cleaning adds time and expense to the process, and doing it wrong can cause more harm than good. This guide will walk yo...
Read This Post