Aviation
Ask us how we can improve your process.
AVIONICS REPAIR
Chemtronics products make avionics repair faster, easier and more accurate, improving equipment reliability even in the most challenging aviation environment. Soder-Wick® and CircuitWorks® board repair products are advanced materials packaged in unique delivery systems. They ensure exacting performance and pinpoint accuracy. Chemtronics products meet all of the technician's needs for avionics repair — cleaning, protecting and restoring electrical conductivity to circuit boards and components.
AVIATION MRO
Chemtronics aviation maintenance cleaners improve performance, efficiency and safety for degreasing, contact cleaning, and aircraft surface cleaning.
SAFETY IS THE TOP PRIORITY – Chemtronics degreasers and contact cleaners are ideal replacements for highly toxic solvents like nPB, TCE and Perc. Greater safety without compromising cleaning performance
Choose Your Product
Articles
---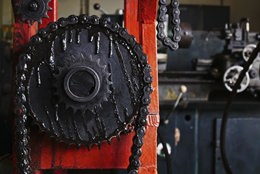 Ultimate Guide to Degreasers & Precision Cleaners
What is a degreaser? A degreaser (also called precision cleaner, maintenance cleaner, and specific for automotive repair, carb cleaner, brake cleaner) is a solvent or water-based cleaner designed to remove grease, oils, cutting fluids, corrosion inhibitors, handling soils, finger prints, and othe...
Read This Post