CircuitWorks Rubber Keypad Repair Kit
1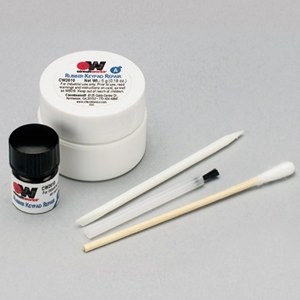 Request a Sample
Your Sample Request
CircuitWorks Rubber Keypad Repair Kit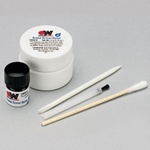 *=required field
CircuitWorks Rubber Keypad Repair Kit
CircuitWorks® Rubber Keypad Repair Kit permanently repairs rubber keypads by restoring conductivity to worn, intermittent, and nonconductive carbon contacts. This product easily returns rubber keypads to like-new condition.
Features & Benefits
Restores electrical conductivity to worn carbon contacts
Forms a tough, flexible, wear-resistant surface
Repairs over 50 rubber button contacts
Applications
Restores rubber and telephone keypads
Restores flexible carbon contacts
TDS
MSDS
(ANSI)
SDS (GHS)
Categories
| | |
| --- | --- |
| Shelf Life | 18 months |
| Shipping Name | Adhesives N.O.I |
Articles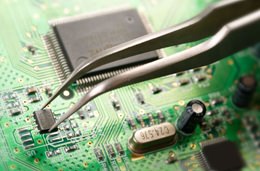 Ultimate Guide to Benchtop PCB Rework & Repair
The reality is that no soldering operation produces perfect assemblies every time. Even the highest quality components fail from time-to-time. That's why understanding the best rework and repair methods and materials is so important for those who manufacture, maintain, or repair printed ci...
Read This Post
Order from an authorized distributor