Removable Mask for Wave Soldering, Conformal Coating & More
Chemask Solder Mask protect PC boards, plated thru-holes, contacts, pins, posts, terminals and gold fingers during wave soldering. They provide short-term high-temperature protection from molten solder to 515ºF/268ºC. All solder masks are nonflammable, non-contaminating and will not leave ionic or corrosive residue. Chemask Solder Masks are available in convenient squeeze bottles for a precision application or in gallons for automated applications.
Chemask WF can be removed in a batch or inline cleaning system, and will not clog filters or damage ion filter beds. Peelable solder masks are commonly used in no-clean soldering environments or by PCB assemblers that clean with solvents. Peelable masks are commonly used for masking contact areas and over chemically sensitive components in conformal coating processes.
Removal Method
Dispensing Methods
Sensitive Metal
---
FAQ's
Articles
---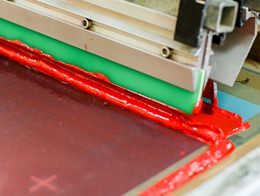 Screen Printing Chemtronics Temporary Solder Masks
Chemtronics Chemask temporary spot solder masks are usually applied by hand in benchtop masking operations. For large scale production operations, Chemask WF Water-Filterable Mask (part #CWF8) can be screen printed over large areas of the circuit board. While screen printing has the potential to dra...
Read This Post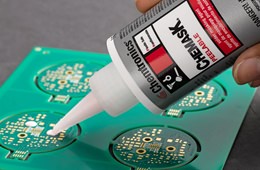 Ultimate Guide to Temporary Solder Mask
What is Temporary Solder Mask? Temporary solder mask (also called "spot mask") is used every day in the assembly of electronic circuit boards. Solder mask is engineered to protect thru-holes or "vias" in wave soldering. It has to withstand extreme soldering temperatures and ...
Read This Post