CircuitWorks Silver Conductive Grease
1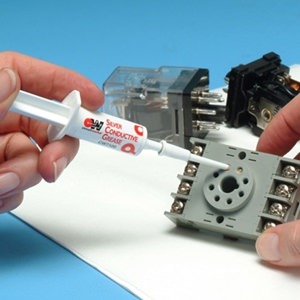 Request a Sample
Your Sample Request
CircuitWorks Silver Conductive Grease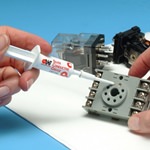 *=required field
CircuitWorks Silver Conductive Grease
CircuitWorks® Silver Conductive Grease provides maximum electrical and thermal conductivity, proven lubrication properties, and protection from moisture, oxidation, and other environmental hazards. This electrical conductive grease utilizes an advanced silicone lubricant that is compatible with metal, rubber, and plastic. Use it to fill connector gaps, provide grounding for circuits, and control static discharge. Effective as a thermal conductive grease and electric conductive grease.
Features & Benefits
Fills connector gaps to maximize electrical and thermal conductivity
Maximum electrical conductivity and thermal conductivity
Protects against moisture and corrosion
Thermally stable over a wide temperature range
Conductive lubricant containing pure silver
Controls static discharge
Grounds circuits
TDS
MSDS
(ANSI)
SDS (GHS)
Categories
| | |
| --- | --- |
| Shelf Life | 10 yrs. |
| Shipping Name | Coating Compound Not Regulated |
Articles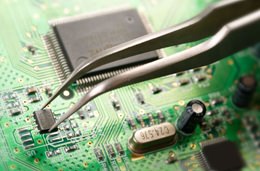 Ultimate Guide to Benchtop PCB Rework & Repair
The reality is that no soldering operation produces perfect assemblies every time. Even the highest quality components fail from time-to-time. That's why understanding the best rework and repair methods and materials is so important for those who manufacture, maintain, or repair printed ci...
Read This Post
Order from an authorized distributor