Electro-Wash VZ Degreaser
11
Electro-Wash VZ Degreaser
VERIZANE™ Cleaning Chemistry (VZ) - Chemtronics' most economical line of nonflammable cleaning solutions. Engineered to replace HCFC-141b, these low odor, no flash, nonflammable aerosols offer the most cleaning value for your money. So ditch the dirt — without blowing your budget!
Features & Benefits
Nonflammable
One cleaner for all soil types
Low odor
Evaporates quickly without leaving residue
Penetrates to clean hard to reach areas
All-Way Spray valve; sprays in any direction
Applications
Cleaning printed circuit boards and control systems
Maintaining Programmable Logic Controllers (PLCs)
Removing oils from pneumatic and hydraulic assemblies
| | |
| --- | --- |
| Shelf Life | 5 yrs. |
| Shipping Name | Consumer Commodity ORM-D |
Order from an authorized distributor
FAQ's
Articles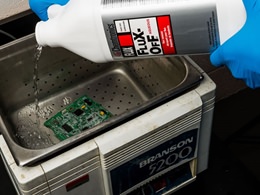 Ultimate Guide to Ultrasonic Cleaning
Cleaning with a combination of a solvent and ultrasonic cleaning equipment is a popular choice when companies in heavy industry, electronics, medical electronics and aerospace industries need to aggressively remove stubborn soils. An ultrasonic cleaning process utilizes equipment to transmit ultraso...
Read This Post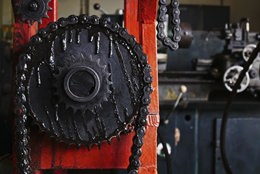 Ultimate Guide to Degreasers & Precision Cleaners
A degreaser (also called precision cleaner, maintenance cleaner, and specific for automotive repair, carb cleaner, brake cleaner) is a solvent or water-based cleaner designed to remove grease, oils, cutting fluids, corrosion inhibitors, handling soils, finger prints, and other contamination common i...
Read This Post