4
Request a Sample
Your Sample Request
Flux-Off Delta
*=required field
Flux-Off Delta
Flux-Off® Delta™ Flux Remover is an extra strength nonflammable solvent that removes heavy and encrusted flux deposits. Penetrates residues quickly to remove all types of flux, production contaminants, dust, and oil, then evaporates quickly leaving no residues.

Flux-Off® Delta Flux Remover has been engineered with Delta chemistry - new powerful precision cleaning solutions that are ideal replacements for AK225 and other chemicals. New environmental restrictions have forced facilities to search for and evaluate new cleaning products. With Chemtronics Delta Precision Solvent Cleaners, change is good… really good!
Available with The BrushClean™ System - Gentle scrubbing action of a brush combined with high performance flux remover. Click here for more information.
Features & Benefits
Nonflammable and fast drying
Powerful cleaner removes R, RA, RMA, and synthetic fluxes
Removes white residues
Non-corrosive, safe for metals
No ozone depleting compounds, low VOC and GWP
Available with BrushClean™ System
Applications
Removes rosin-based and synthetic no-clean fluxes
Removes white-residue formation
Can be used in ultrasonic or immersion bath
TDS
MSDS
(ANSI)
SDS (GHS)
Categories
Shelf Life
Aerosols & Liquids:
5 years, and 2 years after opening
Shipping Name
DOT: Consumer Commodity ORM-D
Order from an authorized distributor
FAQ's
How do I figure out the shelf life of a product?
The shelf life of a product can be found on either the technical data sheet (TDS), available on the product page, or by looking on the certificate on conformance (COC). The COC can be downloaded by going to https://www.chemtronics.com/coc. Once you have the shelf life, you will need to add it to the manufacture date for a use-by date. The manufacture date can be identified by the batch number. The batch code used on most of our products are manufacture dates in the Julian Date format. The format is YYDDD, where YY = year, DDD = day. For example, 19200 translates to the 200th day of 2019, or July 19, 2019. This webpage explains and provides charts to help interpret our batch numbers: https://www.chemtronics.com/batch-codes.
Articles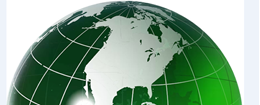 Products Engineered to Reduce Climate Change Impact
As the impact of greenhouse gases on the global climate becomes more apparent, companies are seeking to reduce the carbon footprint of their operations. In anticipation of this, the Chemtronics R&D team has been hard at work developing new products with much lower Global Warming Potential (GWP...
Read This Post
Ultimate Guide to Cleaning Electronics
In the process of assembling, reworking or repairing printed circuit boards (PCB) for electronic devices, the discussion inevitably turns to whether or not to clean the PCB. Cleaning adds time and expense to the process, and doing it wrong can cause more harm than good. This guide will walk yo...
Read This Post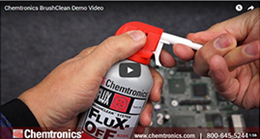 Spot Cleaning Flux Residues Using BrushClean™ System
Spot Cleaning Solder Flux Residues Using BrushClean™ System Chemtronics® manufactures a large variety Flux-Off® brand solder flux residue removers to satisfy many different requirements, for example if the cleaner needs to be nonflammable, safe on sensitive plastics, or have ex...
Read This Post