Coventry Sealed Foam Swabs
Request a Sample
Your Sample Request
Coventry Sealed Foam Swabs
*=required field
Coventry Sealed Foam Swabs
Coventry™ Sealed Foam Swabs are constructed from reticulated 100 pores per inch medical grade foam which features the best open cell structure, providing excellent particle entrapment characteristics. The foam is thermally bonded to the swab handle without using adhesives. These swabs are the most economical and are ideal for general applications.
CLICK HERE FOR SWAB SELECTION GUIDE
Features & Benefits
The most cost-effective swabs for general-purpose applications
100 ppi reticulated medical-grade foam provides excellent particle entrapment
The open-cell structure gives the best solvent holding capacity of any style of swab
Free of adhesives or binders that could contaminate your process
Fiberless construction does not generate particles
Available Aqua-Prime™ processed
Applications
Place and clean excess adhesives after gluing
Remove contamination from connectors and drives
Micro mechanical cleaning
Maintenance and care of office equipment, electronic devices, printers, and copiers
Remove flux residue from printed circuit boards
Good for general purpose cleaning
FAQ's
Articles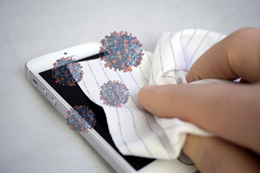 How to Safely Disinfect Your Mobile Devices
The Coronavirus/COVID-19 pandemic has drawn attention to cleaning and disinfecting personal mobile devices. That intuitively makes sense, because we are constantly handling our phones and then pressing them against our face, close to our mouth and nose. The importance of keeping our hands away from ...
Read This Post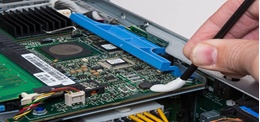 Choosing the Best Swab for Aggressive Solvents
In precision cleaning applications, swabs can be used on their own to remove contamination. However, more often swabs are used together with a solvent to remove contamination. The success of the cleaning effort depends in part on the compatibility between the swab and the cleaning solvent. Using th...
Read This Post