Electro-Wash CZ Degreaser
11
Electro-Wash CZ Degreaser
Non-ozone depleting, nonflammable electronic cleaner and degreaser safe for use on plastics
Electro-Wash® CZ Cleaner Degreaser is an all purpose cleaner for electronics that is nonflammable, non-ozone depleting, and safe on plastics. This fast drying precision cleaner contains Chemtronics' Cirozane™, which is based on HFE technology. It is excellent for removing grease, oil, and flux residues from energized equipment.

CIROZANE™ Cleaning Chemistry (CZ). Proprietary Solutions From Chemtronics.

Now, with CIROZANE CFC / HCFC Replacement chemistry, you won't need to make any more undesirable trade-offs. CIROZANE-based products offer you a high performance, ultra-safe "drop-in" replacement to all CFC and HCFC chemistries.

CIROZANE chemistry is the result of an 18-month research effort. CIROZANE-based products offer all the performance of CFCs and HCFCs without any ozone depleting compounds.
CLICK HERE FOR CLEANER DEGREASER SELECTION GUIDE
Note: As with all vapor degreaser equipment and processes, observe all safety precautions, guidelines and operating rules associated with these units. Failure to do so may put operations personnel at risk. Avoid excessive vapor losses, loss of refrigeration, excessive boil sump heat, etc. Make sure all equipment is operated in accordance with the manufacturer's guidelines and instructions. If in doubt, contact your manufacturer immediately.
Features & Benefits
Safe on plastics; outstanding material compatibility
Nonflammable
Dries fast
Leaves no residue
Aerosol utilizes All-Way Spray valve; sprays in any direction
Applications
Removes handling soils from live circuits
Cleans oil and residue from sensitive surfaces
Liquid can be used with ultrasonics, vapor degreasers, as a cold immersion solvent, or with spray dispensing system
Specifications
MIL-PRF-29608A (AS) Class C approved
NSN

ES7100 - 6850-01-436-4584

ES7101 - 6850-01-436-4585

Shelf Life
5 yrs.
Shipping Name
Consumer Commodity ORM-D
Order from an authorized distributor
FAQ's
Articles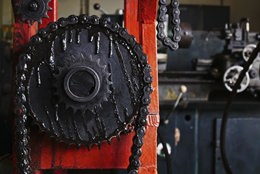 Ultimate Guide to Degreasers & Precision Cleaners
A degreaser (also called precision cleaner, maintenance cleaner, and specific for automotive repair, carb cleaner, brake cleaner) is a solvent or water-based cleaner designed to remove grease, oils, cutting fluids, corrosion inhibitors, handling soils, finger prints, and other contamination common i...
Read This Post