Request a Sample
Your Sample Request
Chemtronics ControlWipes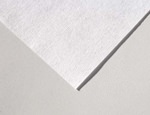 *=required field
Chemtronics ControlWipes
ControlWipes™ consist of cellulose and polyester nonwoven fabric. These wipers have excellent absorbency, and contamination entrapment, as well as high strength. ControlWipes™ are ideal as an economical utility wipe for any clean area.
Features & Benefits
Nonwoven, spunlaced polyester cellulose fabric
General purpose lint-free wipe
Packaged in a Class 100 cleanroom environment
Strong, will not tear or shred; will not unravel or lint
High absorbency and liquid retention
Will not abrade surfaces
Resistant to most solvents, alcohols and dilute acids
For critical environment applications requiring contamination control
Applications
Clean Water Processing Areas
Clean-up Acids and other Chemical Spills
Wipe Down of Machinery, and Instrumentation
Clean Photo-Mask Areas
Clean Laminar Flow Benches
Clean Quartzware
General Purpose Wiping in Cleanrooms
Chemtronics March Promotion
FREE shipping on all orders
Use promo code:
Shipfreemarch
Save Now!