10
Ultrajet
Duster with the BIGGEST blast to clean anything fast
Ultrajet® compressed gas duster is a high pressure duster that cleans electronics without scratching delicate surfaces. This duster/ cleaner is nonflammable, residue-free and won't scratch delicate surfaces.
New improved formula with lower global warming. (click link for more info)
Features & Benefits
Nonflammable
Highest powered cleaning strength
Zero VOC
Filtered to 0.2 microns
Leaves no residue
Safe on plastic
Applications
Removing dust build up from circuit boards
Cleaning insulating debris from pin connectors
Removal of entrapped solvent from under surface mount devices
Shelf Life
10 yrs.
Shipping Name
Consumer Commodity ORM-D
Specs

Fed Spec A-A-58060, ARI Standard 700, App. C

NSN
ES1020 - 6850-01-412-0040
Call-outs

Ford (ES1020) - 134353

GM (ES1020) - 232653

Northern Telecom/BNR (ES1020) - 236001
Order from an authorized distributor
FAQ's
Articles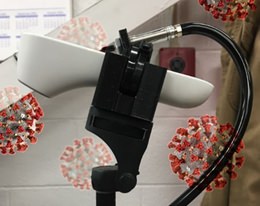 Ultrajet Duster Used in COVID-19 Screening System
MAKER AWARD: John Deere engineer, Joshua Hinz, designs low cost COVID-19 screening stations By Kevin Pawlowski Marketing Communications Manager At Chemtronics, we offer a wide variety of products for assembly and repair of electronic devices. That's not to say our customers always use our...
Read This Post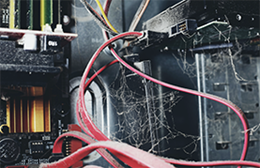 Ultimate Guide to "Canned Air" / Aerosol Dusters
Aerosol Duster, which is commonly referred to as "canned air", "compressed air", and "dusting gas", is used knock dust and dirt loose with a pressurized blast. On a production line, it's not unusual to see compressed air lines dropped for this purpose. While the air is free, compressed air lines are...
Read This Post