CircuitWorks Silicone Free Heat Sink Grease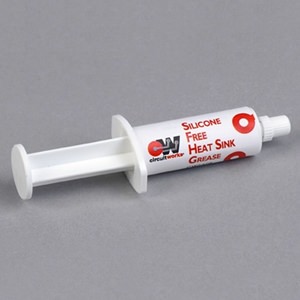 Request a Sample
Your Sample Request
CircuitWorks Silicone Free Heat Sink Grease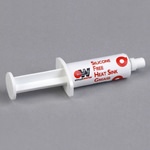 *=required field
CircuitWorks Silicone Free Heat Sink Grease
CircuitWorks® Silicone Free Heat Sink Grease facilitates heat transfer away from electrical/electronic components and into heat sinks. This silicone-free compound shows no creep or migration over a wide temperature range. Thickened with a proprietary thermally conductive zinc oxide ceramic, the CircuitWorks® Silicone Free Heat Sink Grease creates an effective heat sink interface in electrical/electronic equipment.
Features & Benefits
Excellent heat transfer between circuit components and heat sinks
Silicone free compound avoids silicone migration
Will not harden or dry out
Excellent thermal conductivity and dielectric properties
Non-corrosive
Thermally stable from 5ºF/-15ºC to 392ºF/200ºC
Exceeds MIL-C-47113 for thermal conductivity
TDS
MSDS
(ANSI)
SDS (GHS)
Categories
| | |
| --- | --- |
| Specifications | MIL-C-47113 |
| Shelf Life | 5 yrs. |
| Shipping Name | Adhesives N.O.I |
Articles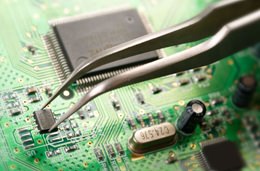 Ultimate Guide to Benchtop PCB Rework & Repair
The reality is that no soldering operation produces perfect assemblies every time. Even the highest quality components fail from time-to-time. That's why understanding the best rework and repair methods and materials is so important for those who manufacture, maintain, or repair printed ci...
Read This Post