2.5mm Economical Foam Swab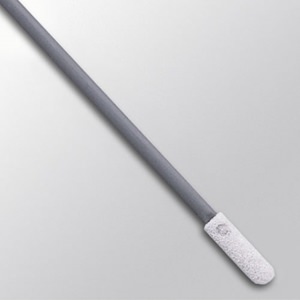 Request a Sample
Your Sample Request
2.5mm Economical Foam Swab
*=required field
2.5mm Economical Foam Swab
The 2.5mm Fiber Optic Foam Swab is an excellent choice for FTTH, CO, or Data Com applications. While some foam can generate particles, this swab is manufactured with a tough, medical-grade urethane foam that provides excellent particle entrapment, and has resulted in millions of successful cleaning operations.
CLICK HERE FOR SWAB SELECTION GUIDE
Features & Benefits
Flexible swab head conforms to connector face
2.5mm Fiber Optic Foam Swab provides outstanding particle entrapment
No adhesives, binders, or fibers to leave residues
Open-cell structure gives the best solvent holding capacity, enables less solvent to do more work
Can be used with Electro-Wash® PX Fiber Optic Cleaner or Electro-Wash® CZ for all types of soils and contaminants
Available in durable, field-ready, transparent tubes
Applications
Cleans 2.5 mm connectors and ferrules
Cleans Test Equipment Ports
Chemtronics March Promotion
FREE shipping on all orders
Use promo code:
Shipfreemarch
Save Now!