CircuitWorks Epoxy Overcoat (Adhesive Syringe)
6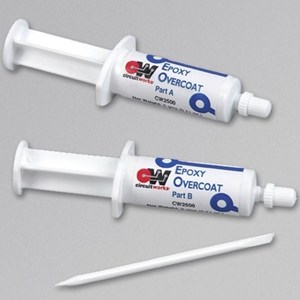 Request a Sample
Your Sample Request
CircuitWorks Epoxy Overcoat (Adhesive Syringe)
*=required field
CircuitWorks Epoxy Overcoat (Adhesive Syringe)
CircuitWorks® Epoxy Overcoat is a two component, 100% solids, high temperature resistant, permanent epoxy coating for electronics circuit and component protection. When properly cured, CircuitWorks® Epoxy Overcoat yields a chemically inert film which prevents the effects of corrosion, moisture, oxidation, abrasion, and thermal shock. The cured film can withstand brief exposure to high temperatures up to 600º F.
Features & Benefits
Provides a tough, protective, green coating
Outstanding thermal and chemical resistance
Excellent dielectric properties; helps prevent electrical discharge
Provides superior protection against moisture and abrasion
Resists reflow temperatures
Service temperature from -55 to 192ºF (-48 to 89ºC)
Short Term Exposure: 600ºF (315 ºC) for 1 minute
Meets the requirements of IPC-7721, 2.4.1
Applications
Ideal for pre-reflow solder resist repair
Electrically insulative coating helps prevent electrical discharge
Will not be removed by solvent cleaners
Specifications

IPC-7721,2.4.1

ANSI/IPC J STD-001, IPC-7711

Shelf Life
12 months
Shipping Name
Adhesives N.O.I
Order from an authorized distributor
FAQ's
Articles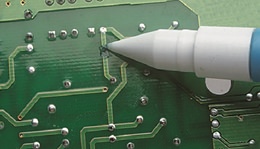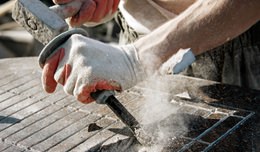 When Mistakes Happen… How to Remove Epoxy
In technical support, we receive calls almost every week asking how to dissolve conductive bonds made with CircuitWorks Conductive Epoxy (part #CW2400). The best advice I can give is to physically remove the cured material by sanding, scrapping or chipping the epoxy away. Unfortunately, we have no p...
Read This Post