CircuitWorks Water Soluble Flux Pen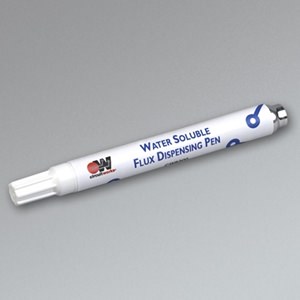 Request a Sample
Your Sample Request
CircuitWorks Water Soluble Flux Pen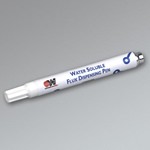 *=required field
CircuitWorks Water Soluble Flux Pen
CircuitWorks® Water Soluble Flux Pen is designed specifically to apply water soluble flux with precision control. The Water Soluble Flux consists of a neutral pH organic water soluble flux compatible with most solder masks. The high activity organic product cleans easily with water, reducing cleaning cost.
Features & Benefits
Applies a neutral pH organic water soluble flux for rapid soldering
Chisel tip marker provides exact delivery of flux to surface
Flux meets ANSI/IPC J-STD-004, ORH1 Classification
Easily removed with water
RoHS compliant
TDS
MSDS
(ANSI)
SDS (GHS)
Categories
Chemtronics March Promotion
FREE shipping on all orders
Use promo code:
Shipfreemarch
Save Now!