Coventry Ionizer Tip Cleaner
1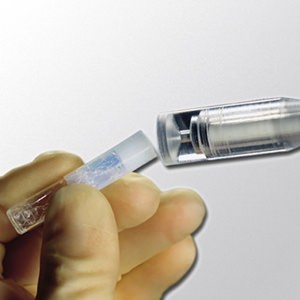 Request a Sample
Your Sample Request
Coventry Ionizer Tip Cleaner
*=required field
Coventry Ionizer Tip Cleaner
Designed to make cleaning the tips of ionization equipment simple and safe. Maintains the efficiency of these critical ionizing devices. Self contained ampule contains pure IPA and water for quick thorough removal of contamination on ionization tips.
Features & Benefits
Clean ionizer tips during maintenance schedule
Recommended and used by leading manufacturers of ionizing systems
Controls tip build-up
| | |
| --- | --- |
| Shelf Life | 5 yrs |
| Shipping Name | Consumer Commodity ORM-D |
Order from an authorized distributor
FAQ's
How do I figure out the shelf life of a product?
The shelf life of a product can be found on either the technical data sheet (TDS), available on the product page, or by looking on the certificate on conformance (COC). The COC can be downloaded by going to https://www.chemtronics.com/coc. Once you have the shelf life, you will need to add it to the manufacture date for a use-by date. The manufacture date can be identified by the batch number. The batch code used on most of our products are manufacture dates in the Julian Date format. The format is YYDDD, where YY = year, DDD = day. For example, 19200 translates to the 200th day of 2019, or July 19, 2019. This webpage explains and provides charts to help interpret our batch numbers: https://www.chemtronics.com/batch-codes.