2.5mm Precision Fiber Optic Swabs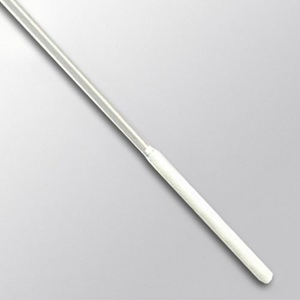 Request a Sample
Your Sample Request
2.5mm Precision Fiber Optic Swabs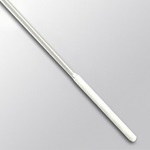 *=required field
2.5mm Precision Fiber Optic Swabs
Engineered to quickly and easily clean all 2.5 mm connector end-faces and alignment sleeves, this swab is made from proprietary microporous foam that immediately absorbs oil and solvents from fiber surfaces. Adhesive and binder free, the 2.5 mm Precision Fiber Optic Swab is manufactured under clean room standards.
CLICK HERE FOR SWAB SELECTION GUIDE
Features & Benefits
Scientifically designed recessed head conforms to a connector face, with the right pressure for cleaning
Wrapped foam swabs provide outstanding particle entrapment; captures contaminants from alignment sleeves and keeps them from being transferred to the back plane end face
Free of fibers, adhesives and binders; will not leave residue
Excellent for use in tight tolerance areas
Works well as solvent applicator
Wrapped foam delivers superior abrasion resistance for removal of tough contaminants
Wicking action quickly pulls solvent from surfaces.
Can be used with Electro-Wash® cleaners for hard-to-remove soils
Patented — U.S. Patent numbers 6523908 and 6393651 and foreign patents
Applications
Efficient and safe swab for cleaning fiber optic backplane bulkhead connections
Ideal for 2.5 mm connectors
Chemtronics March Promotion
FREE shipping on all orders
Use promo code:
Shipfreemarch
Save Now!